Special Events such as fund raisers and conferences will be reported here. We will include printable fliers in pdf format if available. You will need the free Acrobat Reader to read them. You may download it from the Adobe site.
Each event name below will link you to more details (when available).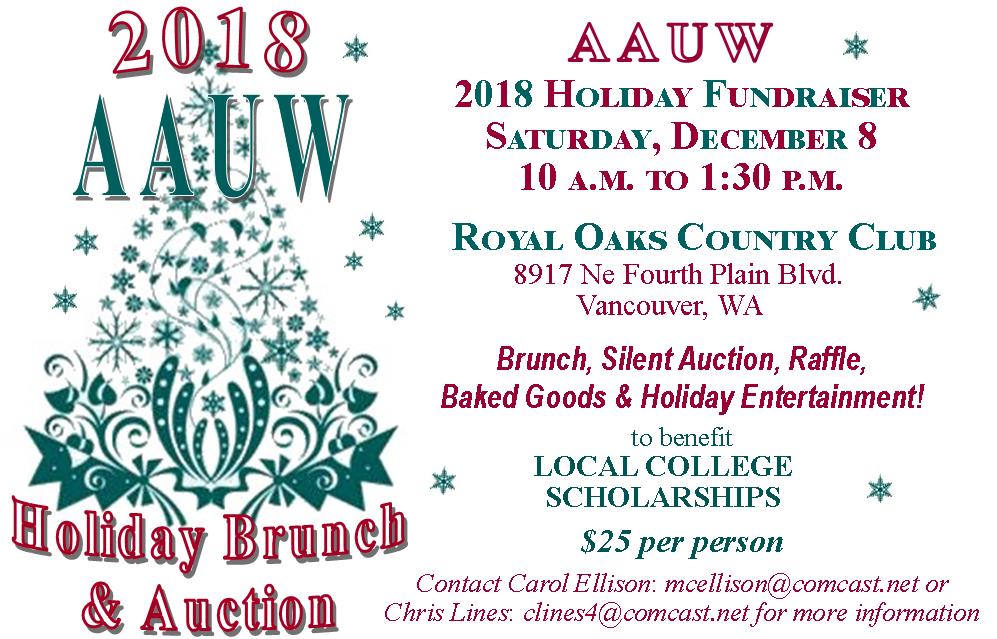 Holiday Bridge Luncheon: Friday, December 14 at 10:00 am at Gustav's Restaurant. The cost per person for the event is $20. Prepaid reservations are required.
STEM Scholars Reception, Sunday, April 21, 2019, STEM Building, Clark College, 1933 Ft. Vancouver Way, Vancouver, WA
See previous years' special events:  2017-18| 2016-17 | 2015-16 | 2013-14 | 2012-13 | 2011-12 | 2010-11 | 2009-10 | 2008-09 | 2007-08 | 2006-07 |